---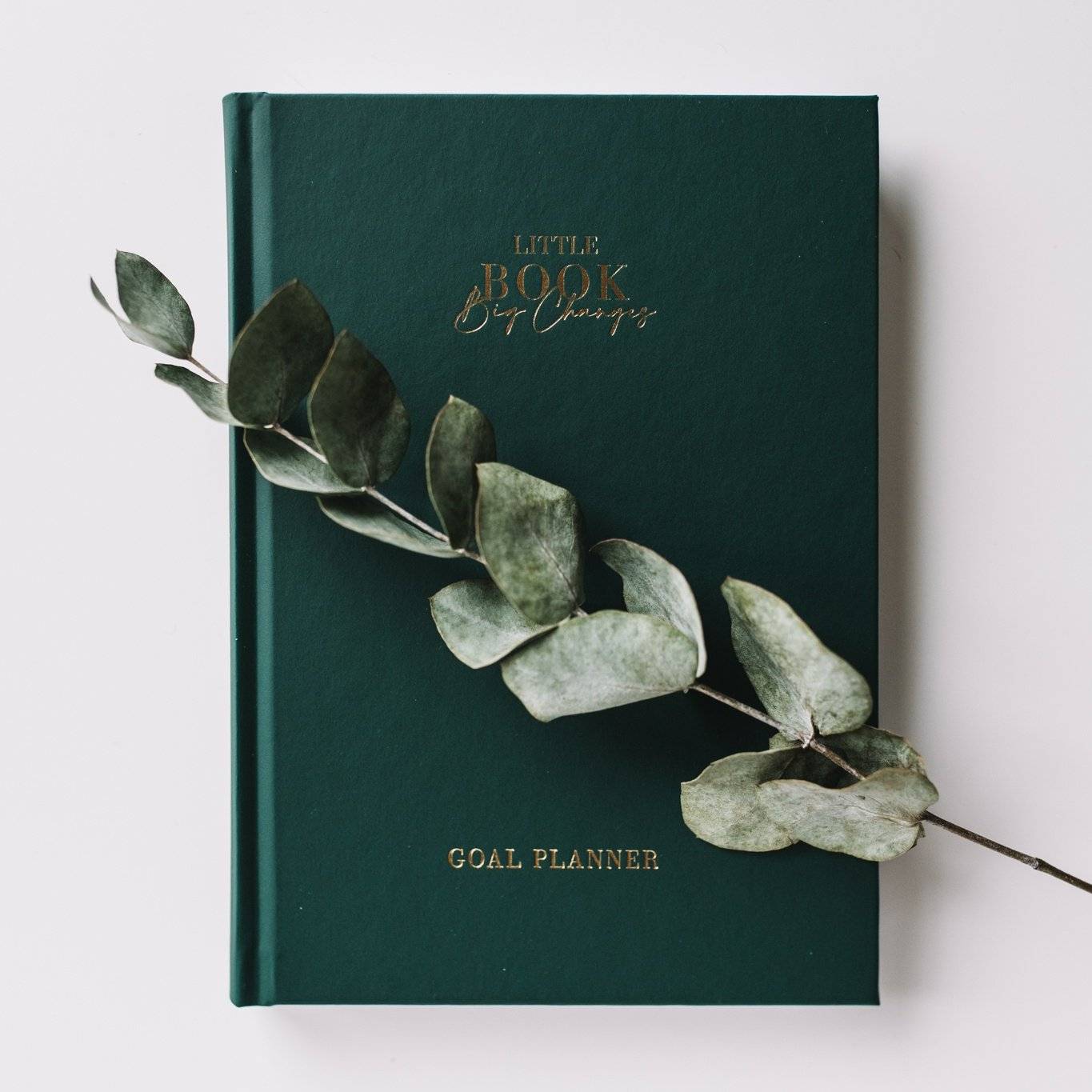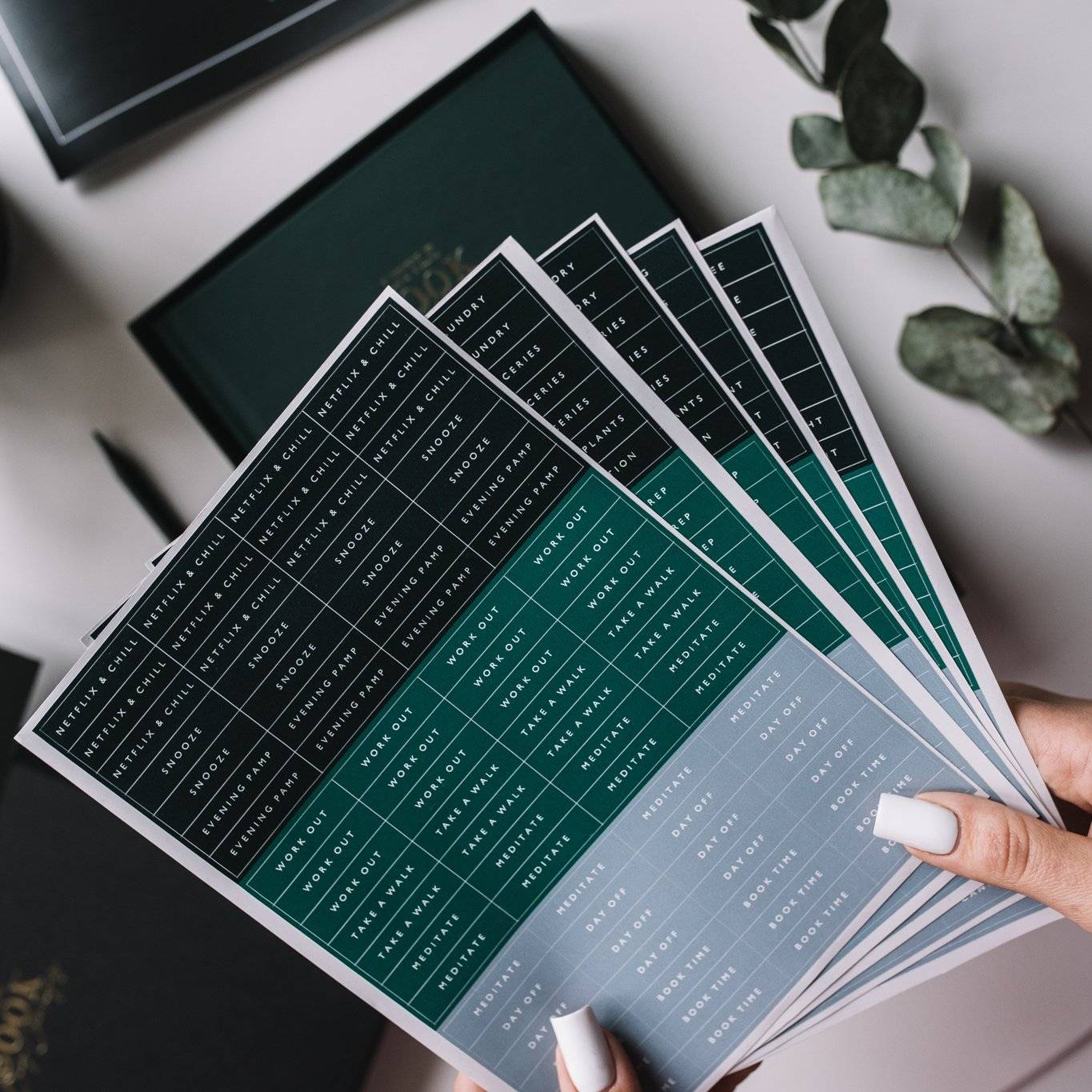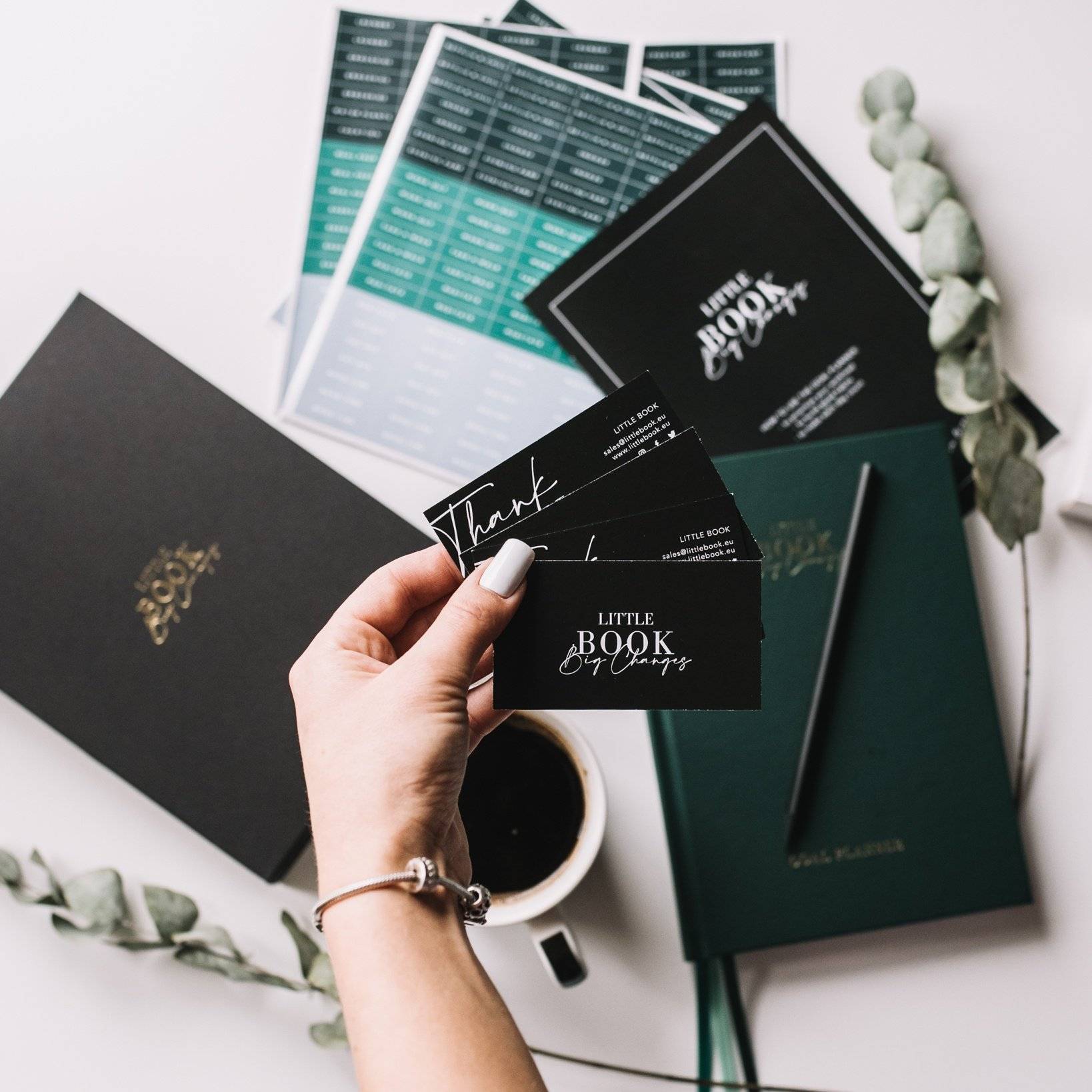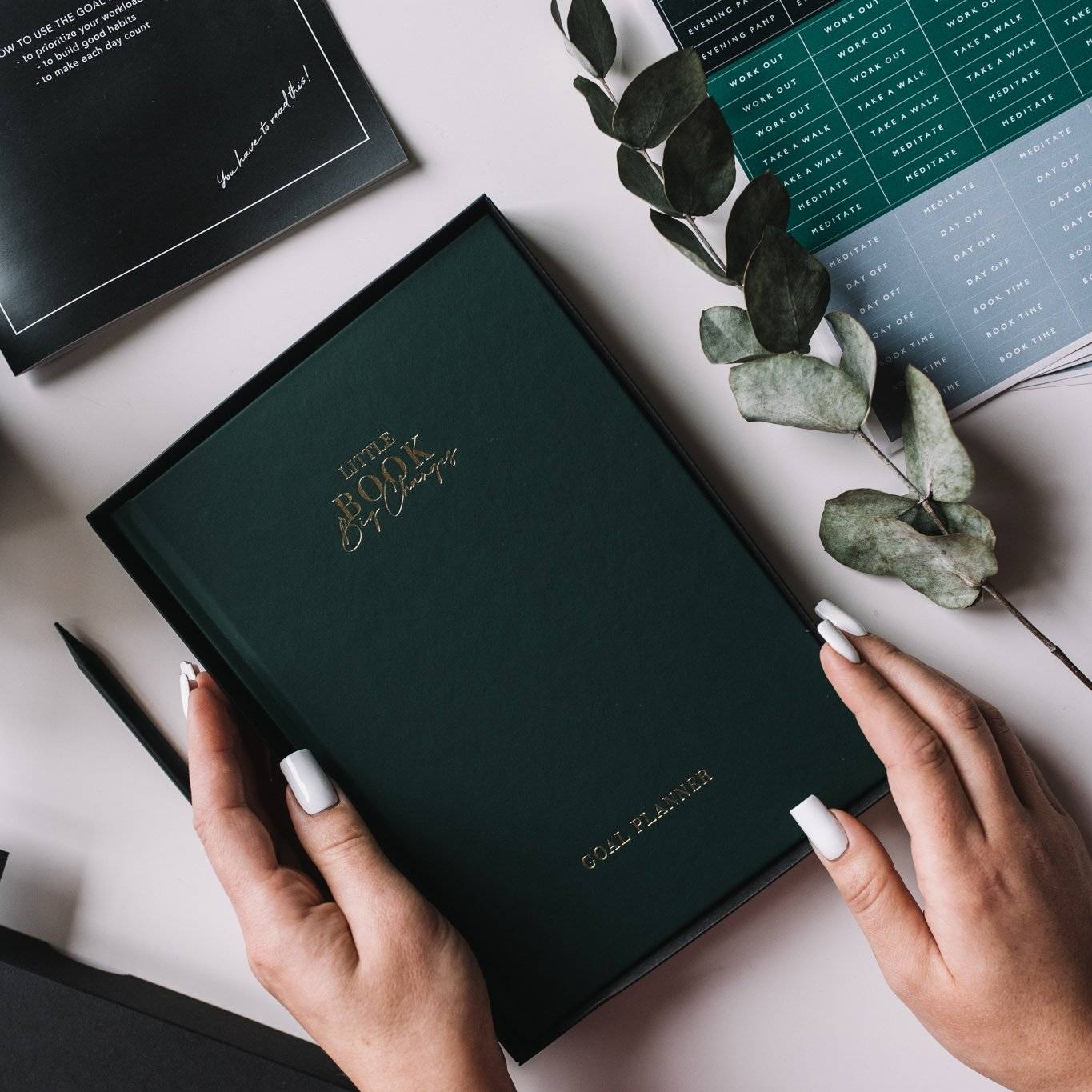 ---
---
Great for goal-oriented people who want to crush their goals! With this planner you will define and breakdown your short and long-term goals, bring more positive habits into your life and improve your work-life balance.
We believe that 13 weeks is the most optimal format for the ultimate goal crushing for the majority of people.

The Goal planner will guide you through the next 13 weeks until you reach your goal(s). It will become a true game-changer for you if you commit to it.
Warning: you may notice positive changes start happening in your life after the first week of use of your Little Book Goal planner!
It comes inside a beautiful Little Book Box and has five colorful planner stickers sheets, three colorful ribbon bookmarks, illustrated user's manual and an elegant cover.
ALL YEAR BUNDLE! Buy 4 Goal Planners and get 25% off!
---

FREE STANDARD SHIPPING ON ALL ORDERS!
Take Back Control. Create a Vision for Your Life. Set Your Goals.
Be Organized, Keep Focused & Optimistic. Increase Productivity & Happiness.
Improve Your Work-Life Balance.
Unleash Your True Potential!

I run a few businesses and manage many clients at once. Needless to say, things could easily get messy and out of hand 🤷 But they never do, thanks to Little Book. My whole life fits into this book - daily agenda, milestones to achieve, deadlines to complete and a touch of motivation to keep me going. After purchasing many planners in the past, I can finally say - I found my THE ONE. It not only has all I need to keep me on the track but it looks super stylish too. Obsessed!👌
Dovilė Urbanaitė, Business Coach and "She is Glowing" Community Creator

Simona and Sigita have created not only a wonderfully beautiful planner, but also a meticulously thought-out planning tool. Thanks to this little green book, I can analyze my daily life more meaningfully. I can look back on the time that has passed. Observe how I feel while spending it. Define what is most important to me in life. And resolutely pursue that. Not being afraid that my big dreams will eventually take me and consume me for good. Sincerely. The pursuit of goals has never seemed so clear. Feels like the Eureka moment for me!
Laura Knystautaitė, Criminally in Love with Literature and the Face of @zoori_knygos

I can only say this - to work on this project was an adventure. Editing this book was a bunch of new experiences for me. During this journey, I learned how to manage my time, how to set the goals, not to shut down myself at hard times, and most importantly - to be more grateful for everything we experience through the day. So, if you are looking for absolutely amazing goal planner / time manager / note book for reflection and gratitude - Little Book is just for you!
Sigita Tauginaitė, Freelancer Graphic Designer and the Graphic Soul behind Little Book
HOW TO ACHIEVE YOUR GOALS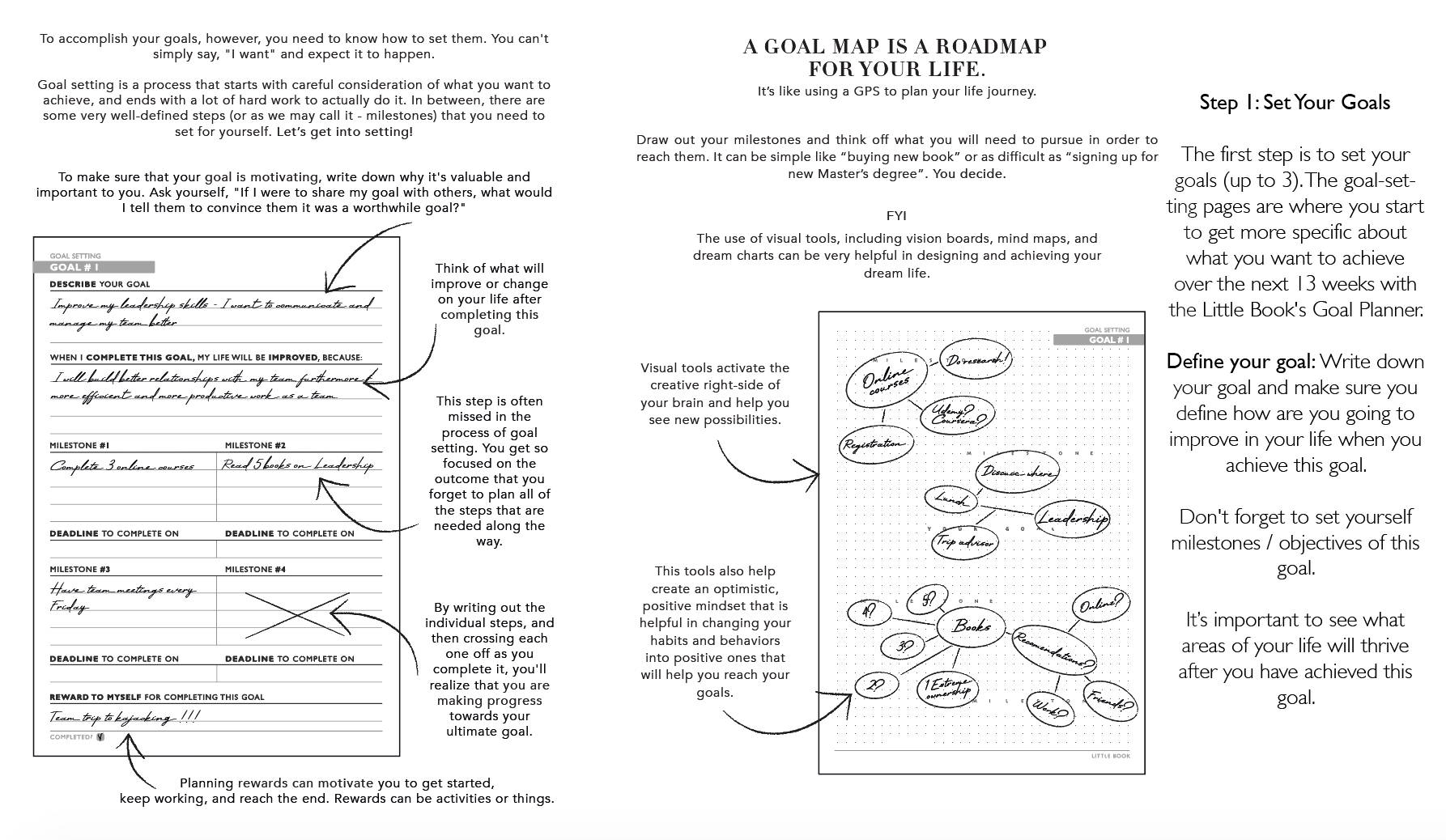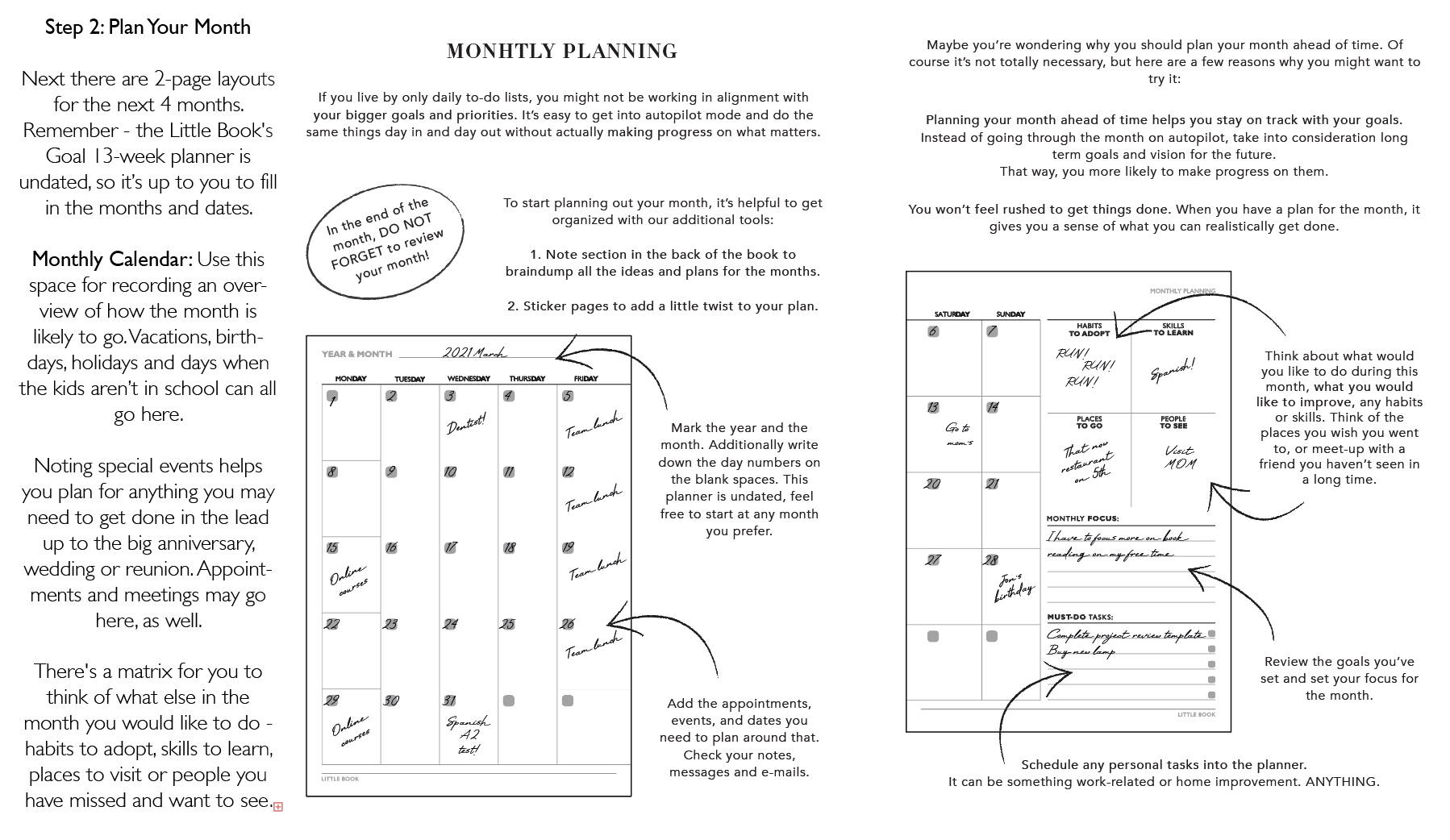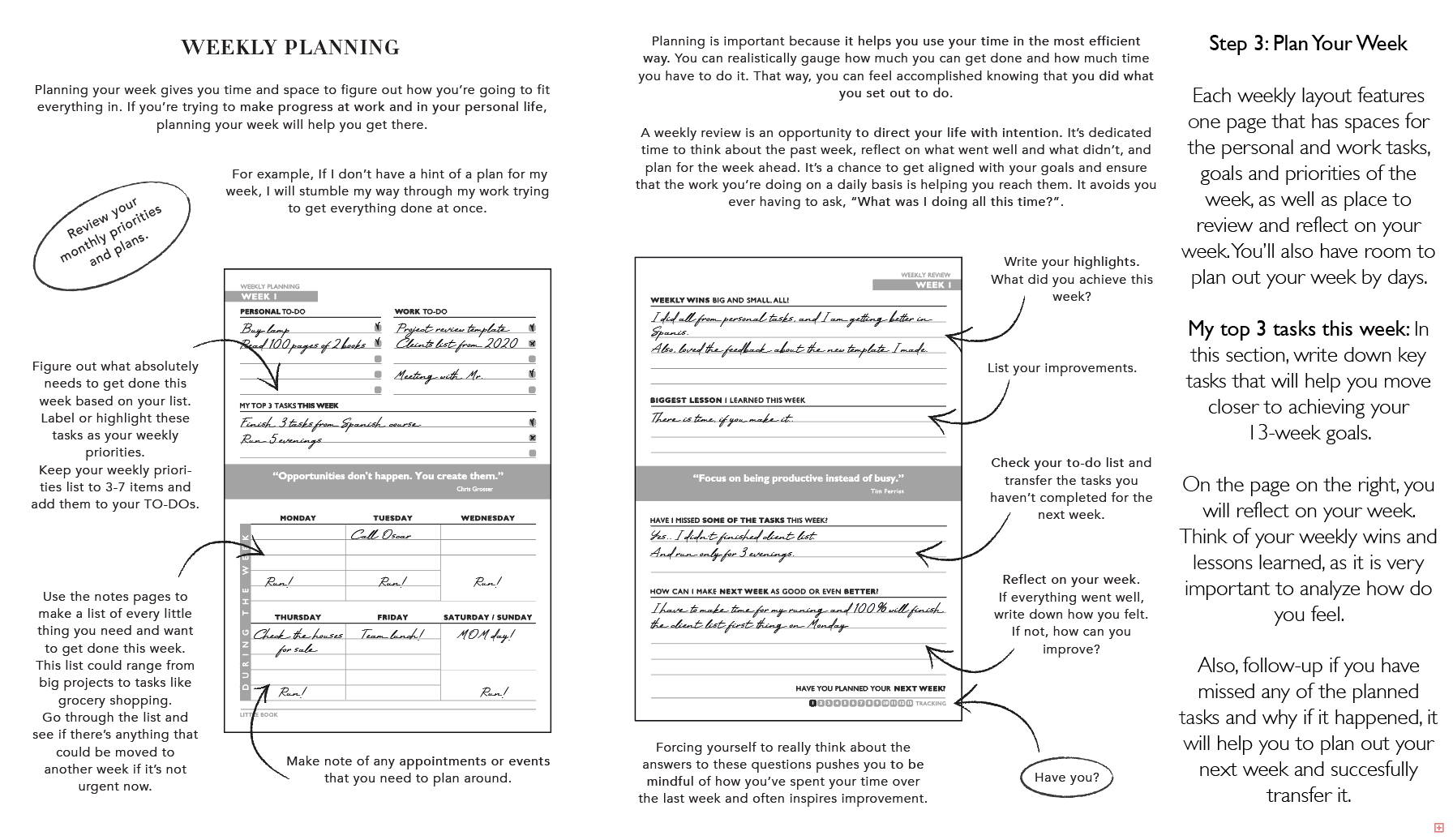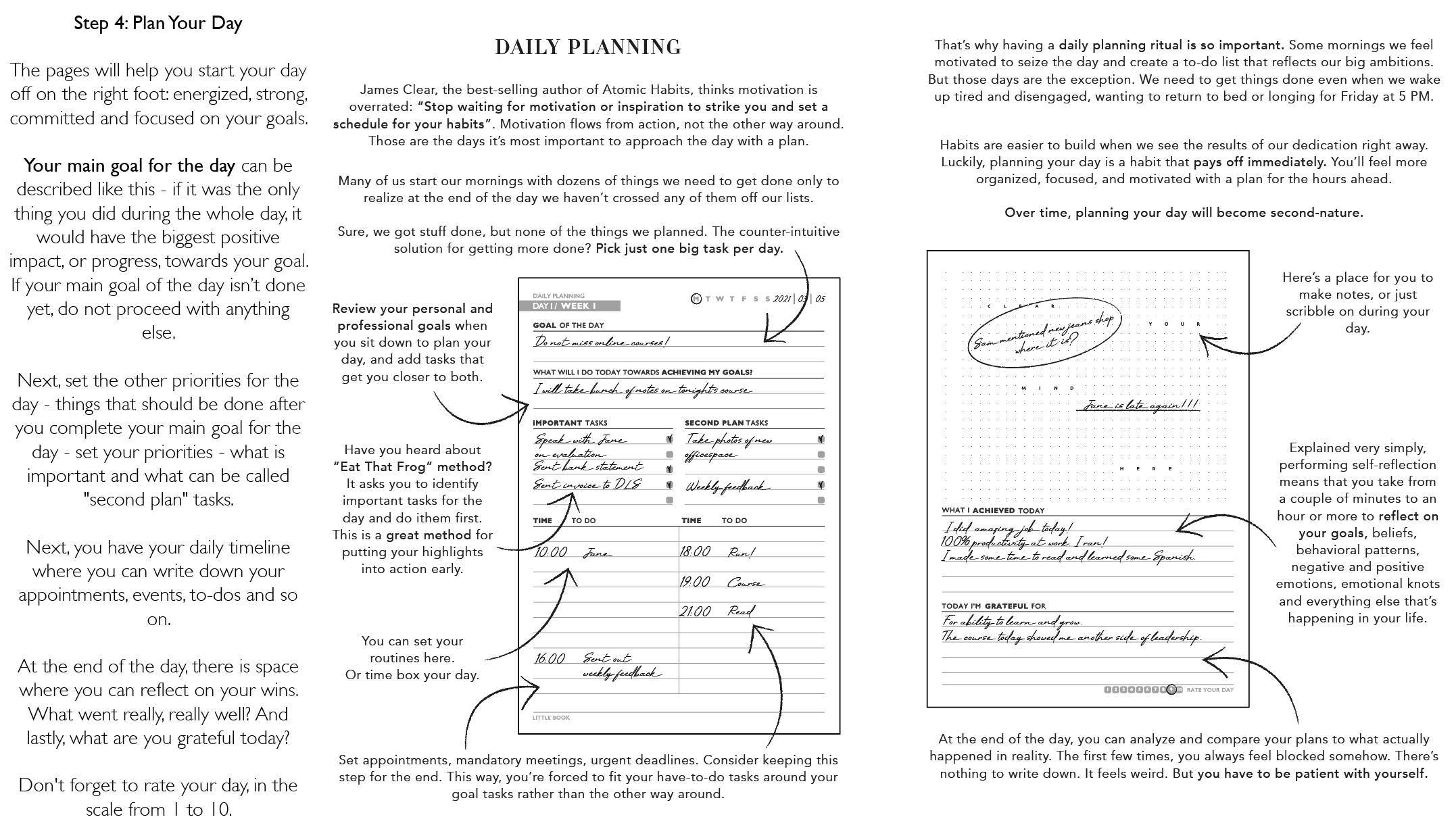 Backed by self development guides and success psychology, the Goal Planner is your proven friend in the backpack for inevitable success. Packed with tried-and-tested templates and tools, this powerful 13-week planner guides you through setting, planning, and tracking progress towards your three biggest goals.
Use it to optimize your time, prioritize your workload, build good habits and make each day count towards your big thinking targets.
With the Goal Planner to keep you planned, productive and accountable, your ambitious goals are as good as done. Get yours today and join thousands of high-achievers becoming their best version and crush your goals in just 13 weeks.
---
KNOW MORE ABOUT YOUR PLANNER...
Description

In order to fulfil goals a daily commitment is required.
It's not a ordinary planner.
Instead of focusing on long term goals that you set on New Years Eve, think in shorter terms. This planner will help you define and breakdown your 3-month goals in each area of your life. The prompts for monthly, weekly and daily goals will really help you reflect on what you need to get done and to stay on task.
The Goal Planner by Little Book is a goal tracker, self-improvement planner and journal in one elegant package. This undated planner helps you schedule your life, but also explore priorities, chart a path to achievement and even rate your day on a scale of one to ten.
This 13-week planner also functions as a productivity journal to reflect, write to-do lists, take notes and outline ideas.
Year: Undated
Format: Daily, Weekly, Monthly
Binding: Book Bound
Paper: 100 gr/sqm
Cover: Hardcover PU
Page Size: A5
PU leather hard cover with gold foil embellishment on emerald green.
Planner includes 240 pages with goal-setting templates, monthly, weekly & daily grids, notes pages, and 5 sticker sheets.
Three ribbon bookmarks.
3 + 1 monthly spreads, 12 + 1 weekly spreads, 90 + 3 daily spreads and 8 note pages.
5 sticker sheets - priority setting, business, work, relaxation and personal themed.
How-to booklet with information on how-to use the planner.
Two piece gift box with foiled logo.